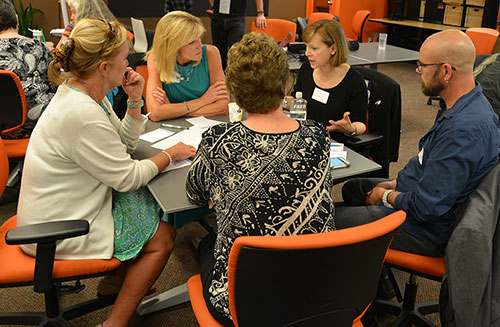 Saturday May 16th, 2015 1pm to 5pm
NextNow: A fascinating afternoon of interesting people, interesting conversations
You are invited to the last of our Spring afternoons of interesting people and interesting conversations in the NextNow Network:
May 16, 2015 Saturday 1:00pm-5:00pm (Box or BYO lunch starting at noon; event starts promptly at 1:00pm)

$40 per participant includes Whole Foods box lunch ($30 without lunch). Lunch orders must be placed before 3pm Wednesday May 13th. Scholarships available. All at NextSpace, a coworking space in downtown San Francisco, 1 Hallidie Plaza. Easy access from the Bay Bridge, Caltrain, BART, and MUNI. Many parking options available within a few blocks, but check prices carefully!

To register for May 16th, go to Eventbrite...

ABOUT THE NEXTNOW NETWORK AFTERNOON

The NextNow Network brings together smart, interesting people from a wide array of fields in what Bill Daul describes as a "super-collider for people—a fusion reaction where you get more energy out of it than you put in."


Your organizers are Bill Daul, Betsy Burroughs and "Sky" (Jim) Schuyler
We've designed each NextNow Network afternoon so it's easy and fun for us all to get to know one another, inspire each other and make great connections.To get the conversations and connections started, each afternoon will feature three short "sparker" talks by NextNow members. Each sparker's talk is alternated with time for us to get to know each other, inspire each other and make great connections.
Sparking your imagination on May 16th will be...
Our flow starts with societal, cultural, and organizational issues, proceeds through creative branding, and ends with a look into our own desire for personal transformation.

Kathryn Goldman Schuyler, is a sociologist, Professor of Organization Development, writer, and committed explorer of the mind-body connection. coherentchange.com She is author of Inner Peace—Global Impact. ip-gi.com.

Kathryn will raise thought-provoking questions about leadership and healthy organizations—the focus of her upcoming book.

Moss Kardener is Chief Strategist of OnStrategy Consultants, a firm he founded to work with consumer-facing companies on strategic positioning, innovation, product marketing and brand experience. He has held leadership roles with brand agencies, and retail and manufacturing organizations (LinkedIn).

Moss will present How Ideas Become Brands: 5 Transformative Steps to Unleash Brand Impact.

Jim Schuyler ("call me 'Sky'") encountered his first computer when he was 16 (an IBM 709) and never stopped playing. A pioneer in e-learning, he has applied computers a zillion different ways.blog.red7.com In September he begins post-graduate study in composition and applied technology at the San Francisco Conservatory of Music.

Sky loves looking at things in new ways and will challenge you to explore "Your personal Next Now."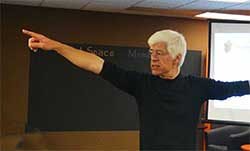 March speakers were Gayle Karen Young, Chief Talent and Culture Officer, Wikimedia; Valerie Landau, Co-author "The Engelbart Hypothesis"; and Sam Hahn, on Engelbart ideas. March photos! March description here.
April speakers were Eileen Clegg, Amy Jussel, and Joy Mountford. April description here.
We hope you can join us! Advance registration is required so we can plan the food and have enough seats! If you need a scholarship, please click "Contact the organizer" on the Eventbrite page. See the EventBrite link above.
Additional financial support for these meetings is provided by NextNow Collaboratory, Global Learning Resources, and Red7.
Best--
Bill Daul, NextNow Network
Jim ("Sky") Schuyler, Red7
Betsy Burroughs, President, FocusCatalyst
Nextnow => http://nextnow.net/
NextNow Collaboratory => http://nextnow.org/
Global Learning Resources => http://www.glresources.com/
Nextspace => http://nextspace.us/nextspace-union-square-san-francisco/